Tent
,
Landscaping
,
These days, we could all use a little more kindness. Bring cheer to your loved ones with a beautiful bouquet of freshly cut flowers. Right now is the perfect time to start preparing spring bulbs so they can grow into a lovely kindness victory garden that?s meant for sharing. Here is how to start a flowering garden and the best bulbs to plant in the fall.
There?s nothing more heartwarming to me than a gardener sharing their bounty. More than once, I have driven by both urban and rural flower stands where folks can pick up a fresh bouquet from a garden overflowing with blooms. It?s such a lovely sentiment. It?s hard to know exactly how much the person who picks up the bouquet needs it, but I?m betting that it makes much more of a difference then you would expect.
It?s not just the receiver getting the bouquet that gets the benefit of growing kindness and love in this way. The feeling you get when you give a gift that someone truly loves, and makes a difference in their life, is a great reward in itself. And of course let?s not forget the true beauty and healing that comes from growing a garden, cutting and arranging the flowers, and presenting them as a gift.
The Gift of Homegrown Flowers
Peggy Anne Montgomery of Garden Media Group, a horticulturist who lived in the Netherlands for many years where the practice of giving bouquets was very common said it perfectly. She said, ?Giving people flowers makes them feel special, especially when they are from your own garden. A bottle of wine is nice but a bouquet, even a small one, reminds friends and family that you care for a week or two. It?s really very easy to brighten someone?s day with flowers!?
I couldn?t agree more!
So here?s an idea that I want to throw out there: when planning your victory garden for your family?s food security, why not add in some cut flowers to create bouquets and spread kindness in your neighbourhood?
A kindness victory garden, if you will.
How to Grow a Kindness Victory Garden
Plant some this fall in your garden. Next spring, those flowers are sure to brighten your day and those of your friends, family, and neighhbours.
Easy right?
More than once, through the challenging times of this pandemic, I?ve had a friend bring me flowers. Without a doubt, the most special bouquets were the ones that had been lovingly cut from a home garden.
On my birthday this year, I wasn?t able to have normal celebrations because of the pandemic but my home was filled with gorgeous bouquets from my friends? gardens.
And when my mother passed away last year, a small mason jar filled with fresh cut garden blooms appeared on my doorstep.
I felt so loved and nurtured through these simple acts of kindness and I would like to help spread the joy by recommending the bulbs you can plant this fall for a kindness victory garden next spring.
Sponsored Content: I?m proudly partnering with to share this list of bulbs to grow in your kindness victory garden. We have partnered on this article to help remind you that fall is a great time to plant bulbs for the next season. You can find a wonderful selection of bulbs to purchase online now at many retailers and in garden centers.
This is a great reminder to get your fall bulbs before they sell out! You will be glad you did when spring rolls around and you have a garden full of gorgeous blooms. Be sure to check out the giveaway at the end of the post to win a sweet collection of 89 bulbs for you garden!
Bulbs to Plant in the Fall
This curated list are some of my favourite bulbs to plant in the fall specifically for a cutting garden. Plant them now in the fall and next spring and summer, you?ll have gorgeous blooms to share in your kindness victory garden
1. English Bluebell (Hyacinthoides non-scripta)
When I think of , I think of meadows and fairy gardens. These small, bell-shaped flowers look wonderful on their own or mix well with other bulbs among your perennials. In the right conditions, they are a hardy and fast grower, able to multiply each year. These make for a great filler flower.
USDA zone: 4-9
Type of bulb: true bulb
Flower color: blue, pink, or white
Flowering period: May
Average plant height: 8-12 inches
Planting depth to base of bulb: 8 cm
Spacing between bulbs: 8 cm
Light requirements: partial shade
Landscape uses: under trees and shrubs, and in frequently mowed lawns
2. Ornamental Onion (Alliums spp.)
If you?re looking for a showstopper, the is the way to go. These big, beautiful purple flowers from these bulbs to plant in the fall will stand out in your garden or bouquet. They are totally unique and so underrated!
USDA zones: 3-9
Type of bulb: true bulb
Flower color: white, purple, pink, burgundy
Flowering period: April ? June
Average plant height: 10 ? 68 inches
Planting depth to base of bulb: varies, follow species instructions
Spacing between bulbs: varies, follow species instructions
Light requirements: full sun
Landscape uses: perennial gardens, borders, fresh-cut and dried
3. Daffodil (Narcissus spp.)
It wouldn?t be spring without . Their bright, cheerfulness is often one of the first signs of spring and they are abundant in many gardens. A hardy bulb, they do well throughout the winter and can tolerate temperatures to -50?F easily. All around, they are a practical and pretty spring bulb that shouldn?t be missed.
USDA zones: 3-8
Type of bulb: true bulb
Flower color: white, yellow, orange, red and pink
Flowering period: February ? May
Planting depth to base of bulb: large bulbs: 8 inches; small bulbs: 5 inches
Spacing between bulbs: 3 inches for large bulbs; 1 inch for small bulbs
Light requirements: full sun to full shade
Landscape uses: daffodils are suitable for almost every possible application: fields, beds, containers, borders, rock gardens, as cut flowers, and for forcing.
4. Tulips (Tulipa)
If there is a bulb that is going to beat daffodils in the popularity contest, it is . Tulips are amazing due to the sheer amount of colours and variations they come in. Though common, don?t shrug them off too quick. There are over 3,000 varieties of tulips so you are bound to find something that tickles your fancy.
USDA zones: 4-10
Type of bulb: true bulb
Flower color: all and mixed
Flowering period: early
Average plant height: 8 ? 12 inches
Spacing between bulbs: 3 inches
Landscape uses: beds, borders, rock gardens and for forcing
5. Dutch Iris (Iris hollandica)
blooms are a deep purple or blue flower atop slender, tall stalks. The petals are silky soft and bloom in a unique 3 petal shape. Irises make beautiful cut flowers because they are long lasting and easily arranged in a bouquet due to their height. They grow best in full sun but can also grow in partial shade.
USDA zones: 6-9
Type of bulb: true bulb
Flowering color: deep and light blue, purple, yellow and white
Flowering period: June ? July
Average plant height: 24 inches
Planting depth to base of bulb: 6 inches
Spacing between bulbs: 10
Light requirement: full sun
Landscape uses: beds, borders and as cut flowers
6. Hyacinth (Hyacinthus spp)
Tiny clusters of small flowers give the their unique flower head. However, when I think of hyacinth, I first think of their wonderful scent. They are definitely the strongest smelling flower on the list and will make any arrangement smell amazing. They are easy to flower and come in a variety of colours.
USDA zone: 4-8
Type of bulb: true bulb
Flower color: red, pink, orange, salmon, yellow, purple, white and blue
Flowering period: March ? April
Average plant height: 10 inches
Planting depth to base of bulb: 8 inches
Spacing between bulbs: 6 inches
Light requirements: full sun to partial shade
Landscape uses: beds and borders
7. Checkered Lily (Fritillaria meleagris)
This gorgeous plant is about as unique as it gets when it comes to bulbs to plant in the fall. The is a downward facing plant with purple and white checkers. The fritillaria comes in a few variations, the most notable being the checkered lily. Due to their exotic look, your neighbours will be utterly surprised you grew them yourself!
USDA zones: 3-8
Type of bulb: true bulb
Flower color: purple or white
Flowering period: April ? May
Average plant height: 10 inches
Planting depth to the base of bulb: 4 inches
Spacing between bulbs: 2 inches
Light requirements: full sun to partial shade
Landscape uses: borders, rock gardens, lawns, under trees and shrubs, and perennial beds
8. Madonna lily (Lilium candidum)
Pure white, the is an elegant and large flower, with each stem producing anywhere from 10 to 20 flowers. These blooms are also well regarded for their scent, with the flowers being known to produce perfumes. Long after the bloom is gone, you can keep on enjoying the long, narrow leaves throughout the summer.
USDA zones: 6-9
Flower color: pure white
Flowering period: July ? August
Average plant height: 40 inches
Spacing between bulbs: 8 inches
Type of bulb: corm
Light requirements: full sun
Landscape uses: borders, beds with perennial plants, and as cut flowers
9. Anemone (Anemone coronaria)
Once known for warding off bad luck, are always a welcome summertime flower. Each bulb will produce many flowers, meaning you are getting bang for your buck when it comes to a cutting garden! Make sure to soak the tubers for a couple of hours before planting for best results.
Bulbs to Plant in the Fall: Giveaway Time!
is giving away a collection of 89 bulbs to one lucky Garden Therapy reader! This wonderful gift pack consists of bulbs perfect for cut flowers and includes:
24 Anemone De Caen Mix
The large, poppy-like flowers of Anemone ?De Caen? bloom in a mix of vibrant colors on low-growing plants. Impressively long-lasting in a vase when cut, these charming flowers are often used to create a carpet of color in shady spots. Deer resistant. Zone 3-10, height 10? to 12?, blooms in late spring, full sun to half shade. Plant three times as deep as the bulb is tall.
15 Allium ?Purple Sensation?
Allium ?Purple Sensation? has 4?- to 5?-wide, violet-purple globes comprised of dozens of starry florets. Adored by bees, butterflies and pollinators, it has become a garden essential in borders. They make extraordinary cut flowers for modern floral designs. Zone 4-8, height 24? to 30?, flowers in late spring, full sun to partial shade. Plant three times as deep as the bulb is tall.
50 Deep Sunset Blend Tulips
This tulip collection will bloom in an array of warm colors ranging from orange, tinged with yellow, deep purple and nearly back. Perfect for a mixed bouquet. The specific varieties include, Tulipa ?Nigrita?, T. ?Queen of the Night?, T. ?Orange Emperor?, T. ?Orange Cassini?, and T. ?Olympic Flame?. Zone 4-9, height 28? to 30?, flowers in mid to late spring, full sun to part shade. Plant three times as deep as the bulb is tall.
This contest is now closed, the winner is Debbie Hayes!
Be sure to to get updates.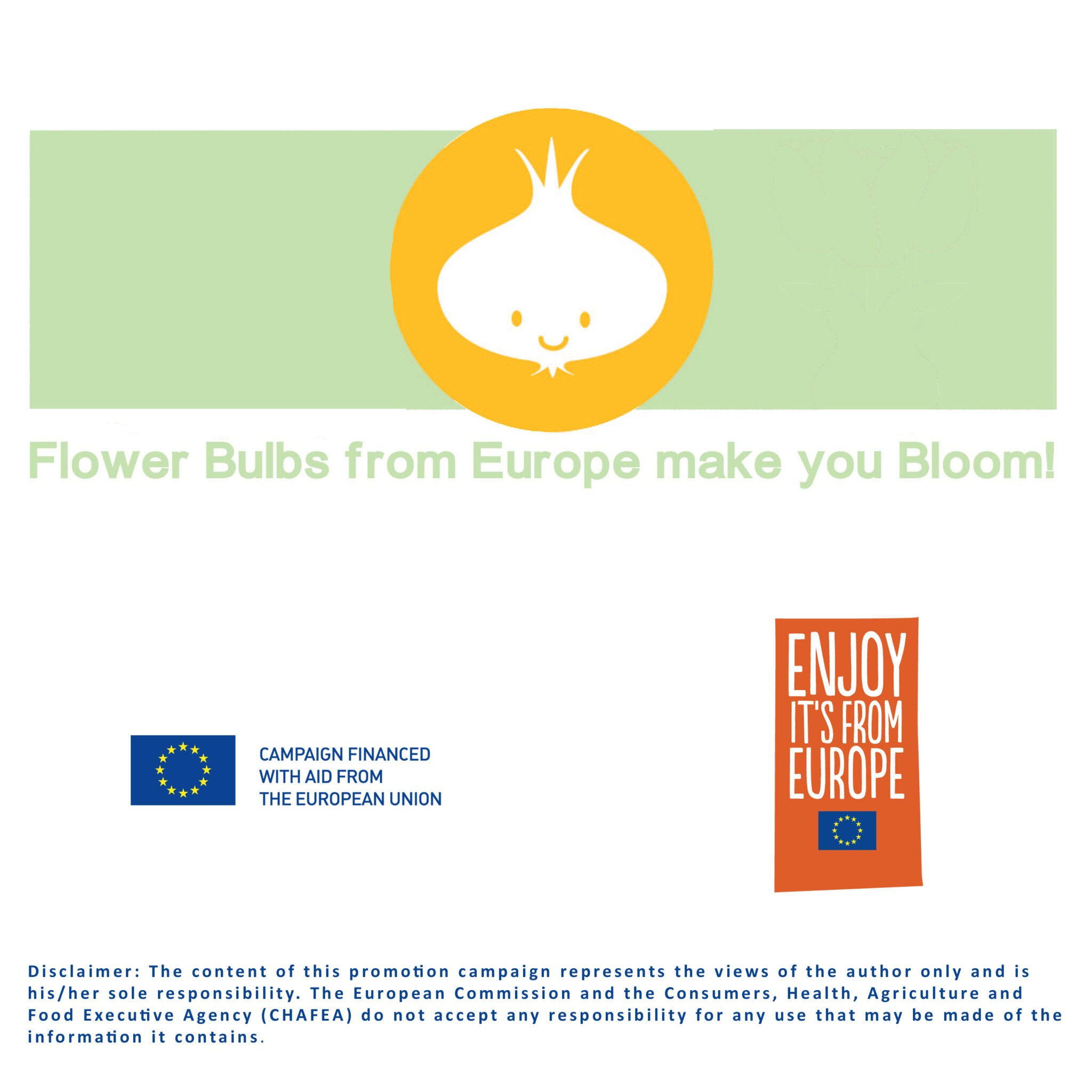 More Posts About Bulbs:
These fall planter ideas will have your home looking festive for the autumn. Whether you are a seasoned gardener or a first-time planter, the simple tips and tricks in this post will help your container gardens thrive this season.
As the season starts to change from the hot long days of summer to the cooler, shorter days of fall you may be wondering what to do with your container gardens, or how to start one. Containers are the perfect way to garden in a small space like a patio or a deck. But containers also make for great features in large gardens too.
Fall Container Gradens
Either way, containers draw the eye. One of the most fun months to enjoy container gardening is in the fall. That being said, they need some care and maintenance to keep them thriving as temperatures begin to drop.
Container gardens are usually put together in the spring with catchy sounding design strategies like the Thriller, Filler, Spiller or design. With proper light and adequate water, they bloom and grow lush, overflowing their pots. Near the end of the summer, the plants will start to look a bit tired. They?ve worked hard to grow in a confined space and it?s time for a little care. Here are some tips for how to refresh your container gardens and transition them for the next season with these fall planter ideas.
provided me with the OMRI Listed? (organic certified) potting soil and amendments to freshen up my fall containers.
Fall Container Garden Ideas for Maintenance
Whether you?re growing vegetables or flowers in your containers, fall is a great time to clean up the container and prepare it for winter. Here are a few things you can do.
Cut back any of : dead, diseased, damaged, or dying plant material and discard it.
Harvest any vegetables that are ready to be harvested for fresh eating or preserving.
any blooms to encourage new blooms and extend flowering time.
Allow flowers and vegetables to go to seed so you can for next year.
Remove any overgrown perennials, shrubs, or trees, and plant them in the garden or a larger pot.
Annual Container Garden Maintenance
When the plants are finished fruiting, flowering, or producing seeds and you have harvested all that you need, remove all the remaining plant material from the pot. Use a to loosen up the soil around the roots and remove the plants and root balls from the soil.
If the plant has become root bound and the entire pot comes up in a net of roots, you can toss the whole thing in the . If the roots do not extend throughout the entire pot, then shake off the soil into a large bucket or a wheelbarrow.
before replanting or storing the pot for winter.
Perennial Container Garden Maintenance
If you live in a cold area, the only containers that should be left out over the winter are those that are cold hardy and meant to weather the temperature drop in your area. Of course, the same is true of the plants in the containers. But if you?ve chosen the pots and perennials that will successfully overwinter in your climate, fall is a great time for some routine maintenance on all of them.
Prune trees and shrubs according to the four D?s as well as size and shape as can be seen in these guides:
You can also divide and transplant any perennials that are growing too large for their container. See how to divide perennials
Precious or more tender plants may need to be moved into an unheated garage or indoors for the winter. I overwinter all of my hardy winter succulents in unglazed terracotta pots under a deck or under an outdoor bench.
Tree and Shrub Container Garden Maintenance
Trees and shrubs in containers are more vulnerable to frost damage than those in the ground because the containers have less soil mass and the roots are less insulated. For smaller pots or more tender perennials, trees, and shrubs, move the containers to a warmer, more protected spot in the garden under a deck or covered area that keeps snow and frost off of the pot and plants.
Large planters or trees that cannot be moved can be insulated using burlap or chicken wire and straw. The book by Jessica Walliser has a great section in chapter 5 on the details of how to overwinter both tender and hardy plants which I refer to often.
Fall Container Soil Mix Recipe
At the end of the season, it?s a good time to freshen up your soil. You can discard the whole lot of it and replace the soil with a fresh bag of soil like the which contains a special blend of Canadian Sphagnum Peat Moss, Composted or Aged Bark, Compost, Earthworm Castings, , Horticultural Grade Perlite, Pumice or Cinders, and Organic Grade Fertilizer.
Or you can refresh your existing container soil by adding new materials. If there were no signs of disease or pests on the plants or in the soil, the soil can be reused by mixing it in equal amounts with, and .
If you prefer to make your own container garden soil, you can find my here.
Fall Planter Ideas
There are so many fun ways you can plant containers for each season. But, there?s something about fall that seems extra fun! Here are some of my favourite fall planter ideas that will look lovely on any porch.
Colourful Fall Foliage Planter
This pretty fall planter idea showcases all those lovely colours of the season.
Make it!
Mix 1 part of your existing soil with one part plus one part in a wheelbarrow and then add in a variety of perennials with vibrant foliage colour like Heuchera, Euonymous, Sedum and Gaultheria.
Planted Pumpkin
It doesn?t get more fall than this! This container garden idea uses a pumpkin as the planter and adds season-appropriate mums to the mix.
Make it!
Mix 1 part of your existing soil with one part and add in fall-themed plants for the holidays. At the end of the holiday season when the pumpkin is starting to decompose, remove any perennials. Then, simply discard the whole planter?soil, pumpkin, and spent plants?into the compost bin.
Spring Bulbs in Pots
Believe it or not, but getting your spring containers ready starts in the fall, particularly if you have a bulb plant that needs to have a winter?s chill.
Make it!
Plan for a gorgeous spring display by loading layers of spring bulbs into a container filled with . Layer and plant bulbs so that you get a continuous display of gorgeous flowers throughout the spring. Make a soil mix that is light and airy to keep the bulbs insulated through the colder months.
Hardy bulbs that need a winter?s chill can be planted in a pot. Then, the pot can be moved to an unheated garage, under a deck, or wrapped with insulation to keep the container and bulbs chilled but not freezing. In the spring when the soil warms up, move the container into place. Then enjoy watching how fast you get to see the show.
In areas where winters are mild, the container can be left in place. I like to use a winter arrangement decorating the soil above the bulbs.
Outdoor Holiday Arrangement
Similarly, if you want to have holiday container gardens, fall is the perfect time to start planning for them.
Make it!
These displays need no special soil as the plants used are cut branches and leaves used. This outdoor botanical arrangement that will be discarded in the spring. No additional soil or fertilizer is needed as the old potting soil can be used to hold the arrangement in place. Simply add in cut evergreen branches along with decorative cones and seed heads to make a festive display to last until spring.
What do your fall containers look like this year? Let us know in the comments below!
More Fall Garden Tips
Chances are, you?ve seen packets of stevia in your local coffee shop. But did you know that the stevia plant can be grown in your own backyard? Here?s everything you need to know about how to grow, harvest, and enjoy stevia leaves at home.
Stevia is a no-calorie, plant-based sweetener that is 200 times sweeter than sugar. Green stevia leaves can be grown in the home garden and harvested to make a huge number of sweet-tasting recipes that won?t spike insulin or cause inflammation like sugar does.
I love the flavor of green stevia, and I regularly give visitors stevia leaves from my garden to taste. They often have the same look after tasting it: a combination of ?Wow, that?s sweet? and ?Hmmm, it doesn?t taste like sugar.?
That?s because people tend to think of stevia as a diet product or a sugar replacement. Even though it is often marketed that way, the stevia plant is an herb with a wonderful flavor and a great many uses. If you are trying to kick a sugar addiction, stevia very well may help, but it should also be appreciated for the herbaceous, green, sweet flavor that is uniquely its own.
How Growing Stevia Saved My Life
After I gave birth to my son, my hormones got all messed up and I felt awful. I went to talk to my doctor about what could possibly be making me so tired, puffy, sluggish, and craving food all. the. time.
It didn?t make any sense to me.
I exercised regularly and followed the Canada Health guide for eating a balanced diet: everything in moderation, lean meats, a rainbow of fruits and vegetables, low fat, whole grains. I was doing everything right.
But I felt terrible.
And I was always starving. I craved sugar like it had an all-powerful control over me and I couldn?t figure out why. When I asked my doctor if I could possibly be insulin resistant she said ?Oh, you most certainly are.?
I was shocked! I asked ?Why didn?t you tell me this before? Can?t you do something about it?? She replied that what you do about it is what I was already doing: following a healthy diet and exercising regularly.
Clearly, that was not working.
Saying Goodbye to Sugar
So, three years ago, I changed my diet dramatically by cutting out all sugar: sugar, honey, maple syrup, and even fruit. Yes, even fruit. I also cut out anything that my body could easily convert to sugar: carbs. Then, I cut out all grains and all starchy vegetables as well. Finally, I added more healthy fats into my diet, organic and grass-fed meats, and lots and lots of green vegetables.
These changes made an enormous difference in how I felt almost immediately. At first, I felt horrible. I was so sick and felt like I was going to die as I detoxed from sugar. But then, after a few weeks, I started to get much better. I had more energy than I?ve ever had in my life. I felt much lighter and less puffy. And I lost a ton of inflammation, which helped to reduce my chronic pain dramatically.
How I Reversed Insulin Resistance
The numbers showed why I felt so much better. When I first had my blood tested, it showed a very high level of insulin resistance, and I looked like I was well on my way to developing diabetes. Within 6 months of a sugar-free diet, I?d cut that number in half. Within a year, I had completely reversed the insulin resistance. And then my doctor asked me to teach her what I had done!
It took a ton of willpower to cut out sugar for good. No sugar. At all. Not even on my birthday. Yup, that?s right, no birthday cake.
Living sugar-free is not easy. Sugar is in absolutely everything. It?s part of every celebration and social gathering. And it?s the first thing that your body wants when you?re hungry. Your body knows to ask for that quick fix of something sweet so that it can give you a burst of energy. And it tastes so good. So, so good.
I was committed to kicking sugar in all its forms so I could stop the cycle of insulin resistance and build a better life. I wanted to have the energy to be able to raise my son. And live a long life to see him grow up.
Needless to say, cutting out sugar has been a lifesaver for me. But also needless to say, it can be a bummer to have to pass on your favorite treats. I looked into how I could use something herbal and natural to create recipes that I loved that don?t replace sugar, but are even better. That taste delicious, sweet, and green ? just how I want to live my life!
That?s where stevia (and the stevia plant!) comes in.
All About the Stevia Plant
There used to be controversy around stevia, particularly in the United States where it was banned because there were not enough studies to say whether or not it was safe to consume. Even products like aspartame and other artificial sweeteners (oh, and sugar) were deemed safe to be sold on the market.
I won?t go into the politics behind sugar and sweeteners because there are more than enough resources out there to shed light on those issues. I can only speak to how everything that I do for my own personal health and the health of my family has to make sense and feel good to me.
In short, when I can grow an herb in my garden organically, I have a lot more trust in its safety than I do in man-made or synthetic products.
What does stevia plant tastes like?
When I first tasted stevia it was in a powder form from a packet and it tasted quite bitter and very sweet. Honestly, I did not like it at all. But when I started growing the stevia plant in my garden, I experimented a lot to find the ways that it could help me feed my sweet tooth while doing good things for my body.
As an artificial sweetener, stevia is often either a clear liquid extract or a white powder. Essentially what?s been done is the sweet component of stevia has been extracted and added to either a powder or a liquid like alcohol or glycerin so that it dilutes the sweetness and helps to remove some of the bitter aftertaste.
Green stevia, or Stevia rebaudiana, is what you?ll grow in the garden. It grows like an herb with serrated-edged leaves and is native to South America. Indigenous peoples of South America have used stevia plant for hundreds of years, both medicinally and as a sweetening agent.
The flavor of green stevia leaves reminds me a bit of green tea mixed with sweetener. It is quite sweet, so a little goes a long way. Over the past three years that I have been growing and testing out stevia in various recipes I have learned how to harvest and prepare it so that I don?t miss sugar one bit. And, more importantly, stevia helps me to stay away from sugar so that I don?t fall off the wagon.
How to Grow Stevia
Grow green stevia in full sun in containers or in loose, loamy, well-draining soil. Space plants 18? apart so they can fill out and grow 12-36? tall. Like , if you continue to pinch the plant back and use the top leaves it will become bushier and fuller with stronger stalks.
Stevia can be grown from seed in the winter or from rooted . Stevia plants are now usually available at your favorite garden center in the herb section.
Green stevia can overwinter in zones 8 and above, although the older the plant, the tougher the leaves become. It?s better to start new cuttings or new seeds each year for the freshest stevia.
Prune back your stevia plant a few times throughout the growing season to prevent flowering and to encourage branching. Once the plant flowers, the leaf flavor becomes less appealing. Similar to most herbs and vegetables that you eat for their leaves, once the plant energy starts to go into flowering, the leaves become bitter or less flavorful.
How to Harvest Stevia
If you back your stevia plant a few times in the year, you?ll have plenty to use fresh and in recipes throughout the summer months.
Check out the delicious that Chef Andrea from Burdock & Co made from my garden stevia when I hosted a garden-to-table event there last year.
Remove the leaves from the stems and use the leaves to make fresh tea or liquid extract. You can also dry the leaves by tying the stems and bundles and hanging them in a cool, dark place until the leaves dry.
In the fall, harvest the entire plant after the weather has dipped. Cooler temperatures enhance the sweetness of stevia leaves.
Harvest green stevia in the morning when it has the highest sugar content.
How to Dry Stevia
To dry stevia, cut the stems and bundle them together with garden twine. Hang them upside down on an herb drying rack in a cool, dark place out of direct sunlight. When there is no moisture left, you can remove the leaves and store them in Mason jars or grind them into a powder.
What to Make with Stevia Leaf
Now that you have your stevia plant harvested and dried?what do you do with it? Here are a few options to try.
Homemade Green Stevia Powder
To make a green stevia powder that can be used in baking recipes, take the dried leaves and put them in a powerful blender or food processor (I use the ?dry ingredient? attachment on my ) to create a very fine powder.
Even though this powder may be quite fine, it will not dissolve in liquids. Instead, it will just float to the top, so you probably won?t want to use it in your morning coffee. I like to use it in baking and in recipes where it is dispersed throughout, like in a mousse.
Stevia Sweetened Tea
Use fresh or dried stevia leaves to sweeten tea. Add one small bit of leaf to hot water in combination with your other to add a natural, earthy sweetness. Stevia will not steep in cold water so the water must be warm in order to release the sweetness. Always keep in mind that stevia is so much sweeter than sugar that you only need a little bit as it will go a long way.
DIY Liquid Stevia Extract
Making an extract involves adding the stevia leaves to a liquid to draw out the flavors. You then strain out and discard the leaves, leaving you with a sweet stevia extract that is easy to use in liquids like tea, soda, smoothies, and other recipes where powdered stevia would not dissolve.
I like because you can make it in alcohol, but there are also instructions on how to dealcoholize it if you wish.
I hope that the stevia plant changes your life for the better as it did mine. Let me know in the comments how you use stevia and feel free to share your favorite recipes!
More Posts You Might Like:
7b8452
,
9ca275
,
abbe95
,
c97113
,
e92c10
,
f982ae
,
muscle exerciser
,
pet bed
,
Strength Exerciser
,
Home Sit-ups
,
Best Automotive Diagnostic Scanner
,
muscle exerciser
,
sitemap